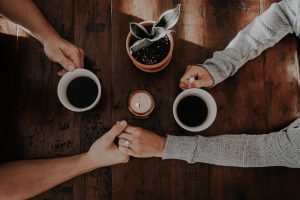 A funeral service is an opportunity to celebrate and honour the life of your loved one.
In my role as a funeral celebrant, I'm here to support and guide you through this difficult time. I will conduct a ceremony that is unique and exactly what the person we are celebrating would have wanted.
When planning a funeral service, I spend time with the family, listen to your stories and learn about the life, beliefs and achievements of the person who has passed away. Before I begin writing the ceremony, it's important that I understand the special place they held in your lives and hearts.
By taking the time to get to know you, listening to you and understanding what you want, I am able to create a ceremony that is meaningful and sincere. A funeral service should reflect who your loved one was, their values and the love they held for their family and friends.
You can hold the funeral ceremony anywhere that has significance for your loved one. For instance, you can choose to have the ceremony at a crematorium, chapel, family home, RSA, yacht club, bowling club or community hall.
During the planning process, I can share readings, poems, music and prayers that may be appropriate for the person who has passed away. I can also provide ideas for symbolic gestures you may wish to include in the funeral service, such as lighting a candle or releasing balloons, sky lanterns or doves.
Together, we will create a personalised, memorable ceremony that is just right for your loved one.
Desiree Mason – Funeral Celebrant
Auckland, NZ
Landline: 09-446 6043
Mobile: 021 831 560
Email: desiree@desireemason.co.nz