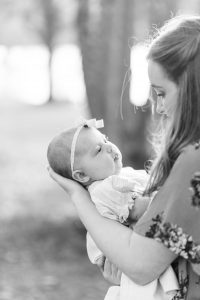 A baby naming ceremony is a beautiful way to celebrate the arrival of a new family member. Naming ceremonies are not only limited to celebrating the arrival of a baby. For instance, you may be welcoming an adopted child or stepchild/children into the family. Whatever the occasion, a naming ceremony is a wonderful opportunity to get all your family and friends together and take time to celebrate the arrival of this special person into your lives.
As religion declines in New Zealand, ceremonies that were previously celebrated in a church or other place of worship are often overlooked. Many couples don't wish to have their child christened or baptised, but that doesn't mean the arrival of a child should be passed without any form of celebration.
Sometimes, the parents will choose to ask other adults to play a supportive role in the child's life. In a traditional baptism, they would be called godparents. Some people still use this title, while others prefer the title of guardian, mentor or supporter.
Baby naming ceremonies are not a baptism or christening. While most naming ceremonies are not religious, many parents with religious beliefs still hold a naming ceremony to welcome their child into the family. Doing so does not prevent the child from becoming baptised or christened later in their life.
By taking the time to get to know you, listening to you and understanding what you want, I am able to create a naming ceremony that is meaningful and unique. A naming ceremony should reflect who you are as a family and convey the love you hold for your child.
Poems, readings and quotes of personal significance can be used throughout the ceremony. We often include a symbolic gesture, such as lighting a candle, planting a tree or releasing balloons or butterflies.
During the baby naming ceremony, a certificate is presented to the parents and other special people as a record of the occasion.
"Thank you so much for such a wonderful day! You were fantastic and just what we wanted for our celebrant. Sincere and happy. Everything went so well and since that day we have been singing your praises to anyone who is looking for a celebrant. We hope you like the photos and remember our day with fondness." – Ian and Claire
Desiree Mason Celebrant – Baby Naming Ceremonies
Auckland, NZ
Landline: 09-446 6043
Mobile: 021 831 560
Email: desiree@desireemason.co.nz