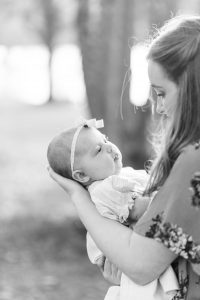 A naming ceremony is a beautiful way to celebrate the arrival of a new family member. These ceremonies are not only limited to celebrating the arrival of a baby – you may be welcoming an adopted child or step child/children into the family. Whatever the occasion, a naming ceremony is a wonderful way to get all your family and friends together and take time to celebrate the arrival of this special person into your lives.
Naming ceremonies enable you to involve all the important people in the child's life. The parents may choose to ask other adults to play a supportive role in their child's life. In a traditional baptism they would be called Godparents. Some people still use this title, while others prefer the title of guardian, mentor or supporter.
Naming ceremonies are not a baptism or christening, and while usually not religious, many parents with religious beliefs still hold a naming ceremony to welcome their child into the family. Doing so does not prevent the child from becoming baptised or christened later in their life.
Poems, readings and quotes of personal significance can be used throughout the ceremony. Often a symbolic gesture is also made, such as lighting a candle, releasing balloons or butterflies, or planting a tree.
A certificate is presented to the parents and other special people as a record of the occasion.
A naming ceremony is the perfect way to welcome your child and celebrate them as they begin their journey through life.